Identify your goals and develop a plan to achieve them
A place where you will experience enthusiastic support, objective perspective and insight of an experienced coach. Maximize your full potential and reach your desired results
Executive Coaching
Coach to CEOs, Leaders, Executives and Entrepreneurs
Organizational Development Coaching
Transformational Coaching for the entire Organization
Career Advice
Help individuals achieve their personal and career goals
Life Coaching
Connect your thought and emotion to transforms your passion & dreams to action
Identify the limiting beliefs you have that are holding you back and learn how to move past them to start living to your fullest today!
Coaching can help with any aspect of your life, whether it is in your personal / professional life.
Life coaching is a synergistic relationship between a coach and a client designed to tap your full potential. Just as athletes, many of today's most successful business leaders, professionals, executives, entrepreneurs and CEOs use the services of a life coach to take their lives, careers, or businesses to the next level. If you find a gap between where you are now and where you want to be, there is space for life coaching. Not only will Ay Thomas help you close the gap, he will help you break through your limited beliefs and challenge you to think bigger and bigger.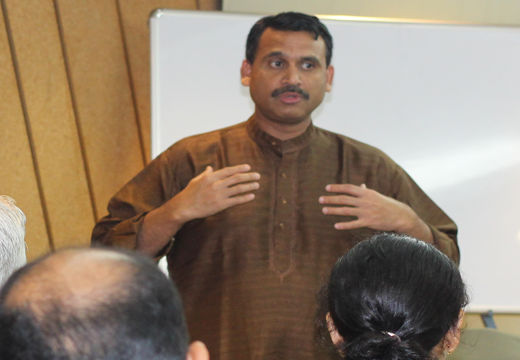 What can I expect from
Coaching?
One hundred percent support through and beyond the program
Setting and achieving goals and objectives
Planning — business or career or life
Breaking through blocks and fears
Financial security and independence
Making key decisions and designing strategies for success
Building powerful relationships
Finding the ideal career/work or business
Finding the ideal partner/love/relationship
Making an important life transition
Starting a business / growing a business
Identifying core values and passions
Fulfilling personal and emotional needs
Having abundance and time to enjoy life
Hot Buttons – Managing Anger, Upsets, Frustration and Stress
 Managing Grief, Loss, Sadness and Change
How Do I know If Coaching is Right For Me?
Why struggle on your own when you can get what you want out of life in a fraction of the time with the structure, support, and tools of a skilled life coach?
If you are stuck
If say you are stuck in life in events like change, loss of some one, loss of job, etc you can get unbiased guidance on how to move forward in life. Ay Thomas will help you name your fears and do everything you want and need to do in spite of them.
If you want a partner till you cross the bridge
Maybe you have goals that you want to move towards. Ay Thomas is trained to know proven strategies for success and frameworks that get results. He will hand hold you till you reach your goal.
If you want to get to the next level
If you think that you've stopped progressing and just existing in your current state, unhappy and bored Ay Thomas will show you the next levels of satisfied life and will hand hold you till you reach there.
If you want to create abundance
If you want to create abundance